i am suppose to be on a 6 months of no shopping diet. but i had to go overnight to a few places for work recently and didn't feel like taking a bag on wheels. so i raced to myer and go myself a fossil bag. i only have a small bag collection as i prefer quality over quantity. my collection includes fossil (as below), chloe, kenzo and jamin puech.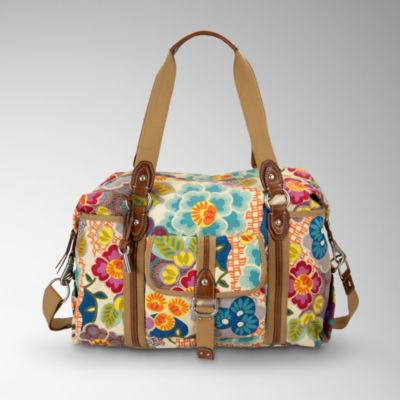 the above is the same as my jamin bag, yet it was in black and is unfortunately falling apart because the owner doesn't know how to look after her possessions.
this is my exact bag above.
bag from fossil; all other pictures of jamin puech bags